Bunker complex
The bunker complex in this little park played a supporting role. It is still fully intact. The eight bunkers were largely above ground and were camouflaged with soil and vegetation. Three bunkers belonged to the strongest category ('Ständiger Ausbau in Stahlbeton'), five were somewhat less fortified ('Feldmässiger Ausbau').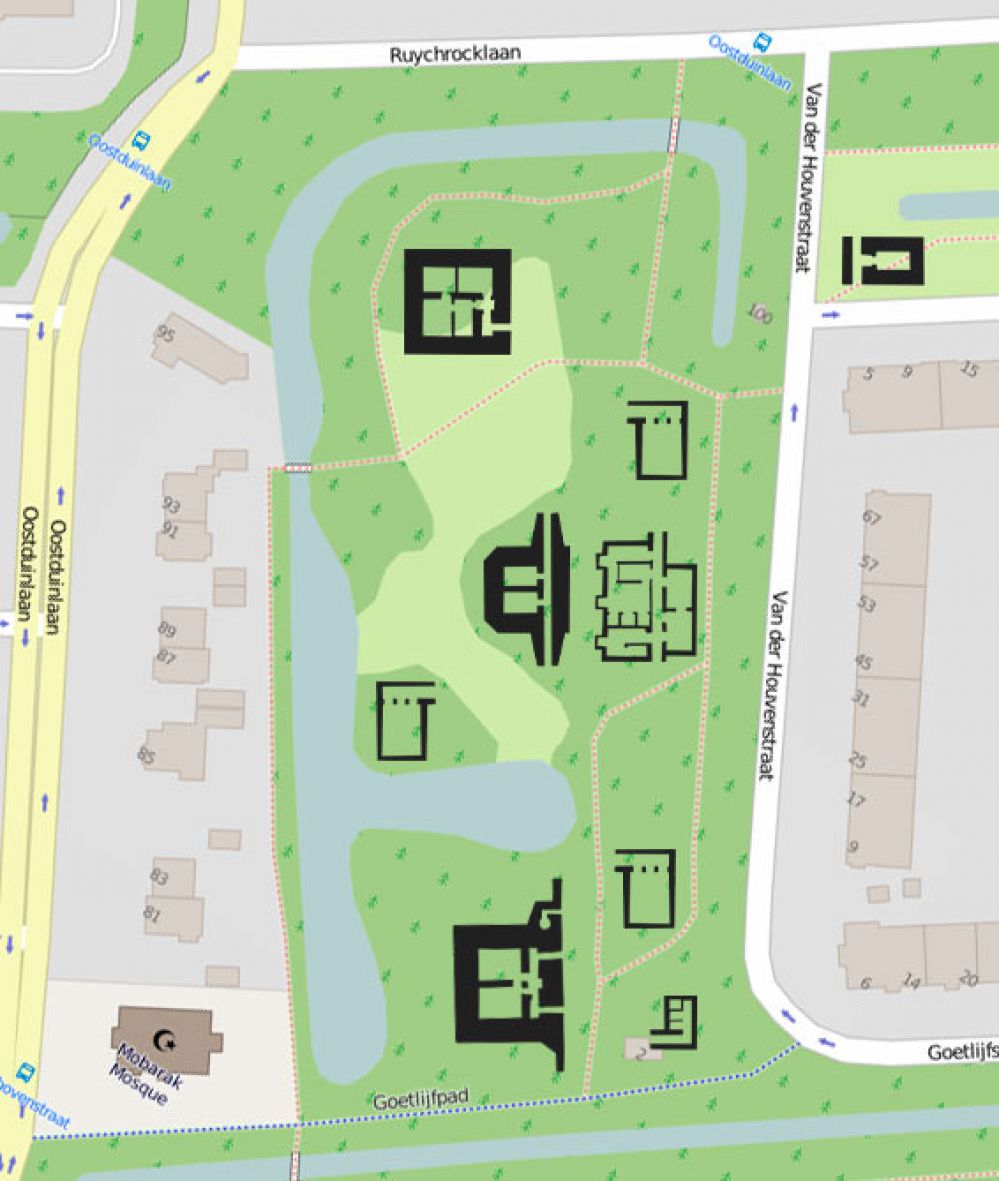 The strongest bunkers were a kitchen, munitions works and group accommodation. The kitchen had a capacity for a maximum of 200 men and was sub-divided into four spaces. The kitchen proper housed a large field kitchen, which was rolled in through a large hole in the wall. At least thirty of these kitchen bunkers were built throughout Europe. There were six in The Hague, all of which still exist. Around four hundred ammunition bunkers of the type found here were built throughout the whole of Europe. There were six in The Hague, of which four still exist.
The other buildings on these grounds are three sheltered living quarters, a bath house and a toilet.